Are you searching for the ultimate software solution? Welcome to Property Boulevard.
It's much more than accounting software. It's the ultimate property management tool. Property Boulevard is uniquely designed for managers of residential, commercial, homeowner association and student housing properties. It stands out for its functionality, versatility and easy interface. Best of all, it enables you to handle every detail of your business with ease and efficiency – saving you valuable time and money.
Commercial
Retail/Shopping Center
Office
Industrial
Airports
Seaports
Self-Storage
Data-Center
Here are a few important features for managers of commercial properties.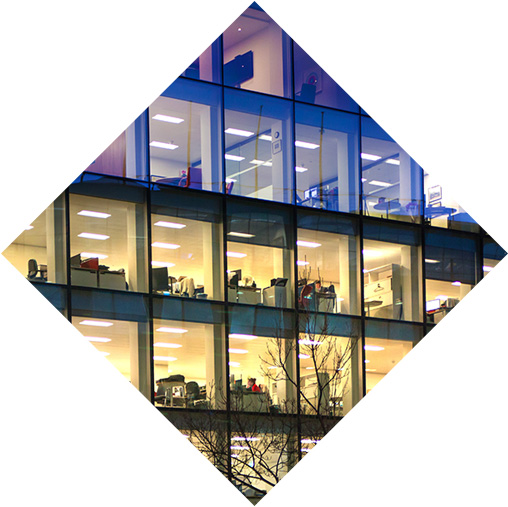 Complete and powerful Commercial Apartment Manager (CAM) recovery and reconciliation.
Property Boulevard enables reliable, consistent and timely CAM charges.This means you can recover all expenses to which you're entitled with transparency and clarity, while minimizing friction with tenants. Property Boulevard includes the most complete workflow for allocating and calculating CAM charges for every lease type. You can set up  each tenant's CAM rules and reconcile the recoverable expenses with the click of a button. CAM allocations and calculations are flexible, yet powerful.
Pre-scheduled and automated escalations and rent increases.
Property Boulevard enables automated escalations in rent by setting the dates and methods of each increase or decrease. You may set a new amount, additional amount or additional percent. You may also adjust the rent based on Consumer Price Index(CPI) or any index of your choosing.
Tenants with multiple leases and units.
Whether a tenant already leases multiple units or expands to additional units mid-term, Property Boulevard enables management of each lease while maintaining full visibility of each tenant across all units and leases.
Automated work orders and tenant improvements (TI).
Property Boulevard includes full management of TI contracts across multiple contractors/vendors, as well as tools to perform and track daily maintenance for your properties with unparalleled ease and efficiency. Streamlined workflows employ powerful dashboards, calendars and alerts to speed the maintenance process and provide consistent service to your tenants. Work orders can be set on demand or automatically scheduled as recurring for regular maintenance.
Commercial rent roll.
Property Boulevard includes a rent roll dashboard specifically designed for commercial properties. With a single mouse click, you may monitor CAM recovery, increases, options, and user-defined fields and alerts.
Properties tree and multiple levels of consolidations.
Property Boulevard enables you to set parent-child relations between properties and consolidate reports to each level. With this feature, you can manage multiple portfolios, each with its own set of properties, sub-properties or super-properties.